---
Terry Mosher
Speaking the afternoon of Friday, June 16th
---
---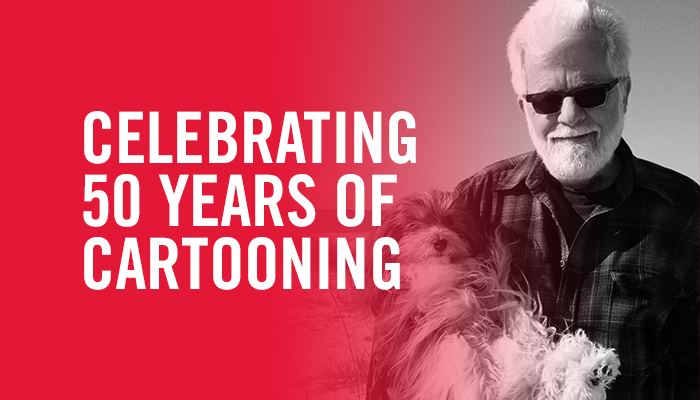 ideacity welcomes back Terry Mosher for a record-setting 13th time! Canada's legendary cartoonist (under the nom de plume Aislin) gives us his unique take on the crazy year gone by, and also celebrates his 50th year as a cartoonist with the publication of his new book, From Trudeau to Trudeau: 50 Years of Aislin Cartoons.
Speaking the afternoon of Friday, June 16th – buy your tickets now!
***
Terry Mosher is based in Montreal and works mainly for the Montreal Gazette, but his work has also appeared in other leading publications including Maclean's, The Toronto Star, Time, and The New York Times. He was named an Officer of the Order of Canada in 2003, both for his cartooning and charitable work, and received an honorary Doctor of Letters from McGill University in 2007.
His new book is available in the ideacity bookstore, and offers an unparalleled look at the past half-century of Canada through the eyes of a man who was described as "dangerous when provoked." We would add the word "hilarious" – but pick up a copy and you'll see for yourself.