---
Rasmus Ankersen
High Performance Athletic Secrets
---
---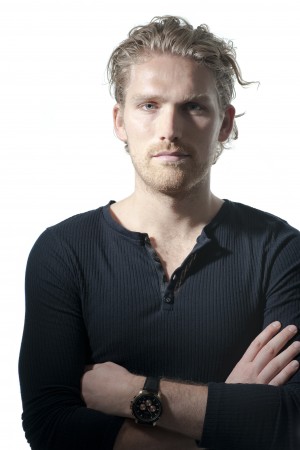 HIGH PERFORMANCE ATHLETIC SECRETS
Since the publication of his first book at age 22, Rasmus Ankersen has been tapping into, recording, and helping others to capitalize on the qualities that facilitate success. Known for his ability to unlock the secrets of high performance, in arenas from the athletic to the corporate, Ankersen's reputation and results have earned him high profile clients, from LEGO to Nasdaq – companies looking to acquire, build and utilize the talent that will elevate their operations. Through his regular columns, television appearances, and three subsequent books, he's continued to disseminate his valuable knowledge, and is guaranteed to have some practical and eye-opening words for the bright minds at ideacity.
BIOGRAPHY
Rasmus Ankersen is a bestselling author, a speaker on performance development and a trusted advisor to businesses and athletes around the world. He wrote his first book The DNA of a Winner at the age of 22. A year later he published his second, Leader DNA, based on field studies of 25 high-profile leaders, including the Secretary of NATO, Anders Fogh Rasmussen and the CEO of the LEGO Group, Jorgen Vig Knudstorp. With more than 40.000 sold copies, Leader DNA has been the bestselling leadership book in Denmark over the last 10 years.
With his third book The Gold Mine Effect Rasmus took another step into the secrets of high performance, becoming the only expert on the subject who has literally lived and trained with the best athletes on the planet. The Gold Mine Effect is now published in more than 40 countries.
Rasmus lives in London and is teaching organizations how to build their own gold mines of talent. Among his clients are organizations such as LEGO, Facebook, Boston Consulting Group, IKEA, Rotman Business School, Nasdaq, Ernst&Young and many more. As an author and expert on talent and performance development, Rasmus has been featured on Sky News Business, CBC, The Morning Show and Fox Sports. He is also a regular columnist in several business magazines, among them the Chinese CEIBS.
His latest book "Hunger in Paradise" was released earlier this year.