---
Jukka-Pekka Saraste
---
---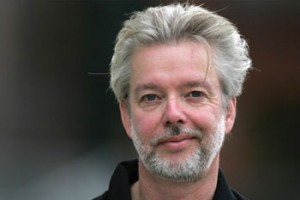 With is jeans, dark glasses and unruly hair, Jukka-Pekka Saraste brought a little bit of rock and roll to the Toronto Symphony Orchestra.
As its Music Director from 1994 to 2001, Mr. Saraste solidified his reputation as one of the most gifted conductors of his generation. No wonder he's been called a "boyish wonder" and a "whiz kid on the podium" – since his debut with the Helsinki Philharmonic at age 23, he has enjoyed a meteoric rise in the classical music world. He has produced dozens of recordings with the Finnish Radio Symphony and Scottish Chamber orchestras, and has also recorded on Virgin Classics, BIS, Classics for Pleasure, Conifer, Ondine, Simax and Decca.
Mr. Saraste studied piano and violin at the Lahti conservatory in Finland, and in 1978 joined the Finnish Radio Symphony Orchestra as a violinist while continuing his conducting studies. In 1981 he won first prize in the Scandinavian Conducting Competition and six years later became the principal conductor of the Finnish Radio Symphony Orchestra, a position he continues to hold. He also toured throughout Britain and North America as principal conductor of the Edinburgh-based Scottish Chamber Orchestra from 1987 to 1991.
He has returned to Toronto for a number of guest appearances with the Symphony Orchestra, and is currently the principal conductor of the WDR Symphony Orchestra Cologne in Germany.