---
Jody Allair
Speaking the morning of Friday, June 16th
---
---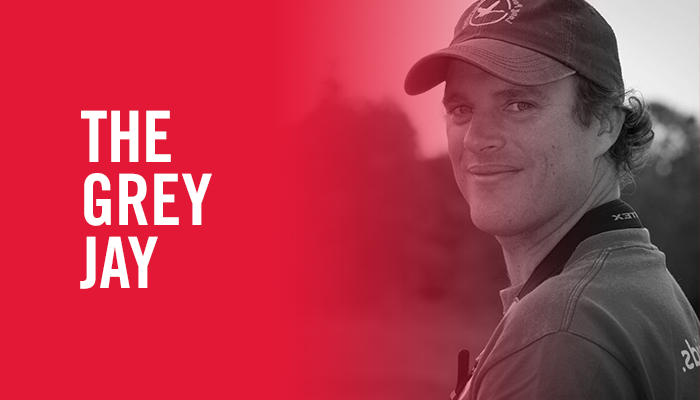 In November 2016, the election results shocked a nation. Canada's new national bird was not the loon, not the Canada goose, but… the Grey Jay? Jody Allair, a biologist for Bird Studies Canada, helps us get acquainted.
Speaking the morning of Friday, June 16th – buy your tickets now!
***
Jody Allair is an avid birder and naturalist who enjoys sharing his enthusiasm for the natural world. Jody has been birding and banding since his teens, when he began volunteering at the Long Point Bird Observatory. As a biologist and science educator for Bird Studies Canada (BSC) since 2006, Jody conducts various educational and outreach activities in addition to his research and fieldwork. He coordinates BSC's Bird Science and Environmental Education Program, and the Southern Ontario Forest Birds at Risk Program. Jody enjoys exploring the outdoors, traveling, and leading birding trips with Eagle-Eye Tours.