---
David Bruneau
---
---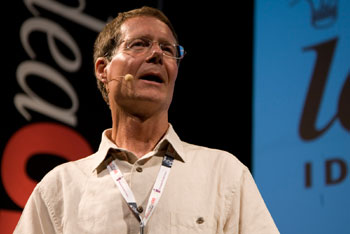 While in the midst of a competitive career as a member of the Canadian Ski Team, David was a handed a book by a trusted teammate.
The book by J. Krishnamurti triggered a process of search and inquiry, which included teaching at a Krishnamurti school on Vancouver Island, travelling to India four times and living in a community in Oregon built around the teachings of the Indian mystic Osho. Some of David's more worldly pursuits include a B.Comm from McGill University, A B.A. from the University of Toronto, a Teacher's Diploma from UBC, coaching skiing and tennis, owning an import business and learning the skill of rebalancing deep tissue bodywork. David taught rebalancing in Nelson, B.C. from 1988 to 1993 and in Costa Rica from 2002 to 2008, all the while continuing to facilitate meditation.
The active meditations presented at the conference are shortened and rearranged forms of one hour long meditations. They were designed by Osho for the busy, active minds of most Westerners as a way to come to an inner silence and peace. They have been practiced by millions of people since the 1970s.