---
Charlotte Gray
---
---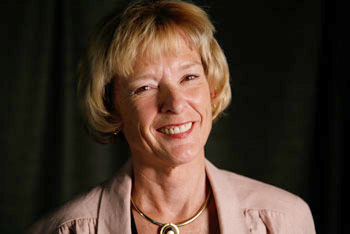 One of Canada's best-known and highly respected writers, Charlotte is Adjunct Research Professor in the Department of History at Carleton University and the 2003 recipient of the Pierre Berton Award for distinguished achievement in popularizing Canadian history.
Charlotte is most recently the author of Reluctant Genius: The Passionate Life and Inventive Mind of Alexander Graham Bell, which was a 2006 bestseller and was nominated for the Nereus Writers' Trust Non-Fiction Prize. Her previous five books of popular history have all been bestsellers.
She holds a B.A. in Modern History from Oxford University, did post-graduate work at the London School of Economics and has honorary doctorates from Mount St. Vincent University, Nova Scotia, the University of Ottawa and Queen's University. She sits on the boards of both the Dominion Institute and the Canadian National History Society, and is a member of the Historica Council.