---
Tribute to Paris
16/11/2015
---
---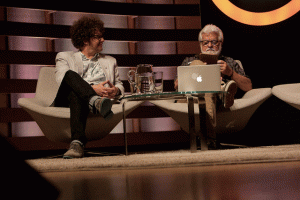 At ideacity 2015 we paid tribute to the survivors and victims of the horrific Charlie Hebdo attacks in Paris.
Given the attack in Paris on Friday evening we are re-visiting our 'Cartoonist Pod' from ideacity 2015 and would like to share with you the idealists who graced our stage to discuss a terrifying day and discuss their chosen art form.
Watch these talks and take a moment out of your day to reflect upon the Charlie Hebdo attacks as well as the recent terrorist attack on Paris and pay tribute to the innocent victims.
We begun our pod we an interview between cartoonists Terry Mosher and Patrick Chappatte who joined us via Skype. In this talk, Chappatte discusses finding out about the attacks and the emotions that followed.
Our next speaker Dan Murphy joined us to talk about freedom of expression and to remind us that cartoons play a very important role within our society.
Pulitzer Prize Winner Ann Telnaes joined us again at ideacity (her original talk being in 2008) to discuss with the audience how much of a stake female cartoonists have within the industry and some of the struggles they face.
Kevin 'Kal' Kallaugher joined us with a talk entitled Entertaining and Enraging with Cartoons. In his talk he discusses stylistic points and how with them you are able to get to the core of the issue.
Finally we ended out this final session with two longtime idealists Terry Mosher and Wes Tyrell to put a cap on the whole pod. Make sure to watch this talk where they discuss the current state of affairs and call out their fellow cartoonists for a heart warming salute to those who have fallen and those who are attempting to make the world a more humorous place.