Context Creative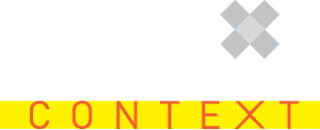 GOING FOR GOLD
In February, we sat back in wonder as we watched our gold-medal athletes waving proudly from the podium. Wow, we thought, they're number one in the world! 
Gold is about achieving something remarkable, a distinction reserved for those who move the benchmark for success: an album goes gold, a couple celebrates their golden anniversary, we idealize the Golden Age.
Like gold, a good idea doesn't tarnish. It only gets better with time. It sticks in your mind, shapes the way you see the world and inspires you to dig deep and discover more ideas.
As we look back on our 10 years of designing the ideacity keepsake program, we're reminded of the many shared ideas that have inspired and motivated us to strive for our personal best.
This year, we'll cheer on all the ideathletes as they take to the stage and own the podium. We'll laugh, we'll cry, and we'll be dazzled and humbled to be in the midst of it all once again.
Congratulations on 15 years, ideacity. Bring on your champions – they're 100% pure idea gold!